CONNECT  |  IMPORT  |  ANALYZE
with Fast Healthcare Interoperability Resources (FHIR)
ONC |  HIPAA 


CARIN ALLIANCE
Fast Healthcare Interoperability Resources (FHIR) aims to modernize the exchange of healthcare data with web development industry standard technologies such as RESTful Web Services, JSON/XML, OAuth and consistent query formatting to provide resources via standardized URLs.
Our team's extensive experience and background with FHIR integrations can help meet your company's specific and unique needs, whatever they may be. Whether you want to transform your legacy data into FHIR or you want to get better insights and signals from your existing data, we can help. With a free 30 min consultation we can quickly understand your needs and help develop a solution that will get you from concept to connection faster and more efficiently.
Once you application or integration is complete, there may be ongoing support needs that may be out of your wheel house or that you simply do not have the time or resources for. We can provide assistance and direction for all your ongoing support needs.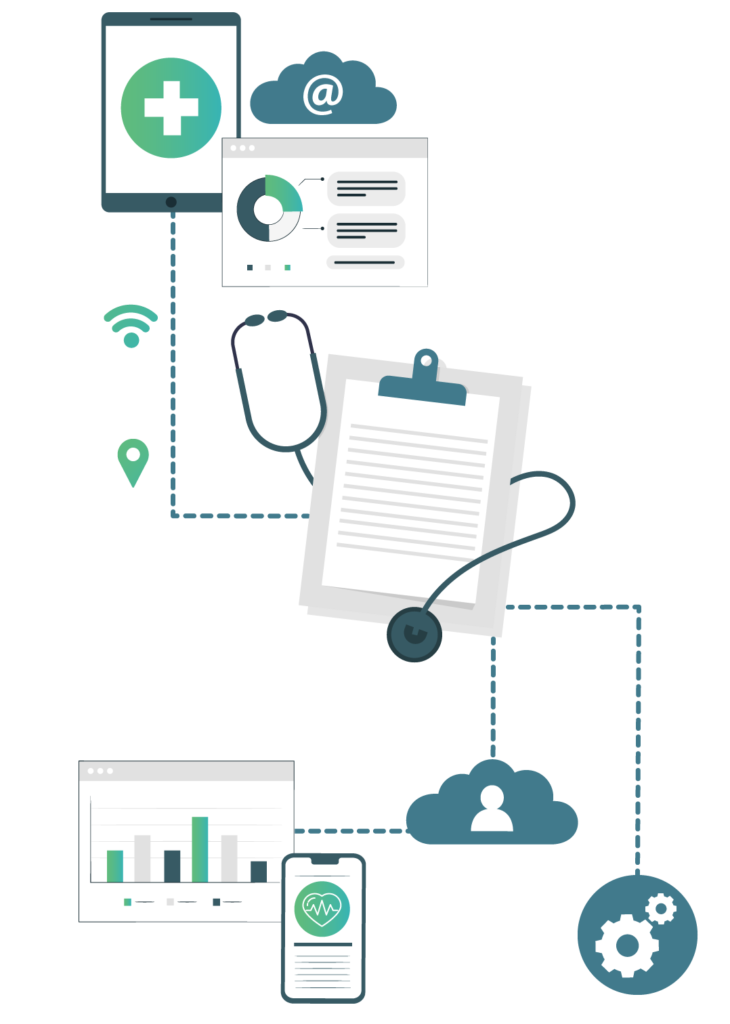 We have extensive experience with the leading EHR FHIR APIs and we also have experience to transform legacy data and add FHIR support in your existing platform.
Strategic and technical consulting

Software development and system integration

Data analysis for actionable insights

Support services
Mapping legacy data structures to FHIR data model and building the mapping engine

FHIR-enable systems or build Proof of Concept

Building FHIR profiles from existing Implementation Guides

Integrating a FHIR server as part of an application suite

Providing technical help on application and data architecture for FHIR

Providing FHIR resources to expand your team and meet your deadlines
Are you ready to reinvent patient journeys?